Top Advances on Dermatologic Ultrasound: Results of the Development of High and Ultrahigh Frequency Ultrasound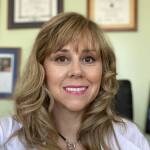 Tuesday, October 5: 8:00 AM – 8:35 AM UTC-5
This lecture aims to show the technological advances of ultrasound in high and ultra-high frequency that have allowed the support of the clinical diagnosis, monitoring, and treatment of common dermatologic conditions in daily practice.
The presentation is well supported by clinical, ultrasonographical, and histological images that provide the reader a better understanding of these applications. The current needs to develop more technological applications in this field are discussed.
Imaging and Full-waveform, From First Principles to Full Implementation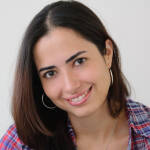 Dr. Ana Beatriz Ramirez Silva
Monday, October 4: 1:15 PM – 2:00 PM UTC-5
Acoustics are frequently used as a non-invasive imaging technique, mainly because the employed wave field is harmless and the required instrumentation is relatively cheap as compared to other imaging modalities. Reconstructions from the object of interest are obtained using a wide variety of imaging methods. The simplest one is in literature referred to as Synthetic Aperture Focussing Technique (SAFT). With this method, the boundaries of the objects / artefacts are reconstructed by constructive and destructive interference of the recorded wave-fields that are back-projected into the domain of interest. Although this method yields sharp images for wide-band signals it comes with limitations. SAFT only construct reflectivity images that do not reveal any quantitative information about the actual medium properties. In addition, the resulting images tend to degrade when the data exhibits many multiples or (large) phase shifts caused by significant speed of sound variations in the media. To overcome aforementioned limitations, a variety of reconstruction methods have been introduced with increasing complexity. Among the most complex ones are full-waveform inversion. These methods use the acoustic wave equation to reconstruct the unknown medium properties from the wave field measured at the boundary of the domain of interest. During our presentation, we will explain the fundamentals of full-waveform inversion. In addition, we show several techniques that can be used to regularize the inverse problem. These methods have been developed in close collaboration between the universities in Netherlands and Colombia.
Highlighting a decades lasting French-Uruguayan collaboration in Biomedical ultrasonics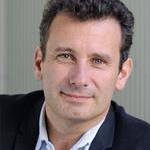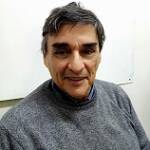 Monday, October 4: 8:15 AM – 9:00 AM UTC-5
For more than two decades, the Ultrasonic Acoustics Laboratory (LAU-FCIEN-Uruguay), the Langevin Institute (CNRS/ ESPCI PSL Paris France) and the Institute of Physics for Medicine (Inserm/CNRS/ESPCI PSL Paris France) have been collaborating on multiple research projects in biomedical ultrasound ranging from shear wave elastography to ultrafast imaging and neuroscience. In this talk, a brief summary is given of the LAU's scientific activities. One of the most recent topics of collaboration between Physics for Medicine and the LAU is also described, namely the study of vascular dynamics in mouse brains in order to analyze neurodegenerative diseases. Finally, recent developments of Physics for Medicine team in Ultrafast Ultrasound, neurofunctional Ultrasound and Ultrasound Localization Microscopy imaging methods will also be described.